Formed in 2009 to facilitate and support the growth of the international fab lab network as well as the development of regional capacity-building organizations. The Fab Foundation is a US non-profit 501(c) 3 organization that emerged from MIT's Center for Bits & Atoms Fab Lab Program. Our mission is to provide access to the tools, the knowledge and the financial means to educate, innovate and invent using technology and digital fabrication to allow anyone to make (almost) anything, and thereby creating opportunities to improve lives and livelihoods around the world. Community organizations, educational institutions and non-profit concerns are our primary beneficiaries.
Our Programs and Services
.EDU
Bringing digital fabrication tools and processes to people of all ages, teaching the skills and knowledge of digital fabrication, developing curriculum for formal and informal educational settings, as well as designing and offering professional development training programs for teachers, fab lab managers and other professionals.→ (SCOPES-DF)
We offer advanced technical education through the Fab Academy which provides instruction and supervises investigation of mechanisms, applications, and implications of digital fabrication. The Fab Academy is a worldwide, distributed campus utilizing fab labs as classrooms and libraries for a new kind of technical literacy. → (Fab Academy)
SCOPES-DF
Academany
.ORG
The Fab Foundation's work includes the promotion of digital fabrication, facilitating the development of community-based and educational fab labs, the dissemination of best practices in digital fabrication throughout the fab lab network, facilitation and dissemination of research and community-beneficial projects, the funding and facilitation of fab lab and digital fabrication projects that benefit people and communities in exemplary ways, such as mobile fab labs for emergency aid, or fab labs for developing world contexts. These services include deploying, installing, training, and consulting for new fab labs as well as programmatic support of established fab labs. (Fab Labs)
The Foundation works to gather and provide critical evaluation data as well as provide tools for tracking the impact of fab labs in educational, business and social contexts. As part of our services we provide a network function for the fab lab community, bringing together fab labs around the world either physically (for annual meetings and workshops) or virtually through online tools and resources.
The Fab Lab Network
.COM
This is Fab Foundation's newest frontier, to support the development of new forms of economic exchange and opportunities emerging from this globally distributed network, facilitating an ecosystem of fab lab-generated businesses and products with access to global markets.
From time to time, as financial resources permit, the Foundation will connect exemplary business concepts and products emerging from the fab lab community to venture and micro-finance funding, making capital available in the right form, at the right time, and with the right terms, to help them along the trajectory of long-term sustainability.
Businesses emerging from fab labs and the digital fabrication network include Formlab, Makerbot, Modkit, Ponoko, Ultimaker, Fabfi, Remake Electric, Snap and the Nifty Minidrive, Smart Citizen Sensor and more.
See more projects
Download brochure
Being a partner, sponsor or contributor to the Fab Foundation helps support our mission to bridge the digital divide, creating equitable opportunity for future generations of artists, makers, entrepreneurs, scientists, manufacturers, community leaders and citizens. Our work leverages the tools and knowledge of digital fabrication to create spaces for exploring and making with technology, to support relevant learning communities and to provide resources to bring great ideas to life. Get in touch with us to learn about the many ways you can join the Fab Lab community and support our global efforts to create a better, inclusive future for all through technology.
The Fab Foundation is working globally to democratize access to the tools and knowledge for technological invention.
For youth, lifelong learners, and communities in need, this access gives them the ability to solve local technical challenges and to build economic opportunity through grassroots invention. This donation will be used to support the ongoing operations and growth of The Fab Foundation and the global network we support. For more information on how to support the many educational and economic outreach projects in the network, or to support the establishment of new fab labs or infrastructure, please contact us. Thank you for your interest and your support!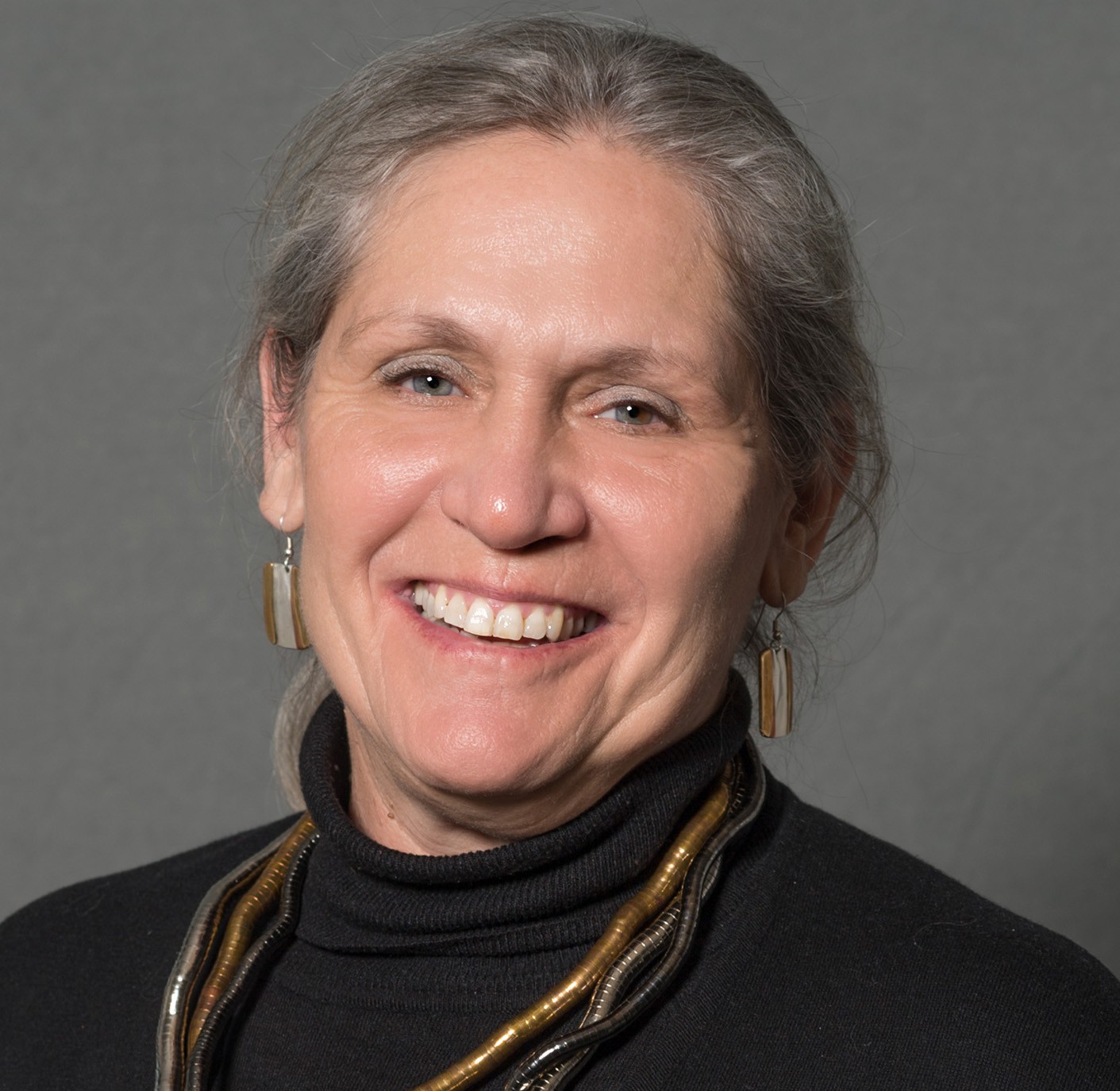 Sherry Lassiter
President & CEO
Sherry Lassiter is one of the architects of the MIT global initiative for field on-site technology development, the Fab Lab program. A Fab Lab, or as users like to call it, fabulous laboratory, is a rapid prototyping platform for technical education, innovation and personal expression. The Fab Lab network includes over 1,750 digital fabrication facilities in 100 countries. Lassiter is Director of the Fab Foundation, a non-profit organization committed to building technical capacity in a locality, improving individuals' abilities to develop themselves and their communities and bringing access to tools and knowledge that cultivate and support innovating practices.
After a two-decade career in science journalism as producer, writer and director for television series such as Scientific American Frontiers, Discover the World of Science, and The Science Times, she became a protagonist in science and technology, becoming part of the story, rather than just telling the story. As Program Manager for the NSF-funded Center for Bits & Atoms at MIT she has seen and enabled the personal fabrication movement as it has grown and evolved. Today she serves as Director of the global Fab Lab Program at MIT as well as leading the The Fab Foundation, the non-profit spinoff from MIT.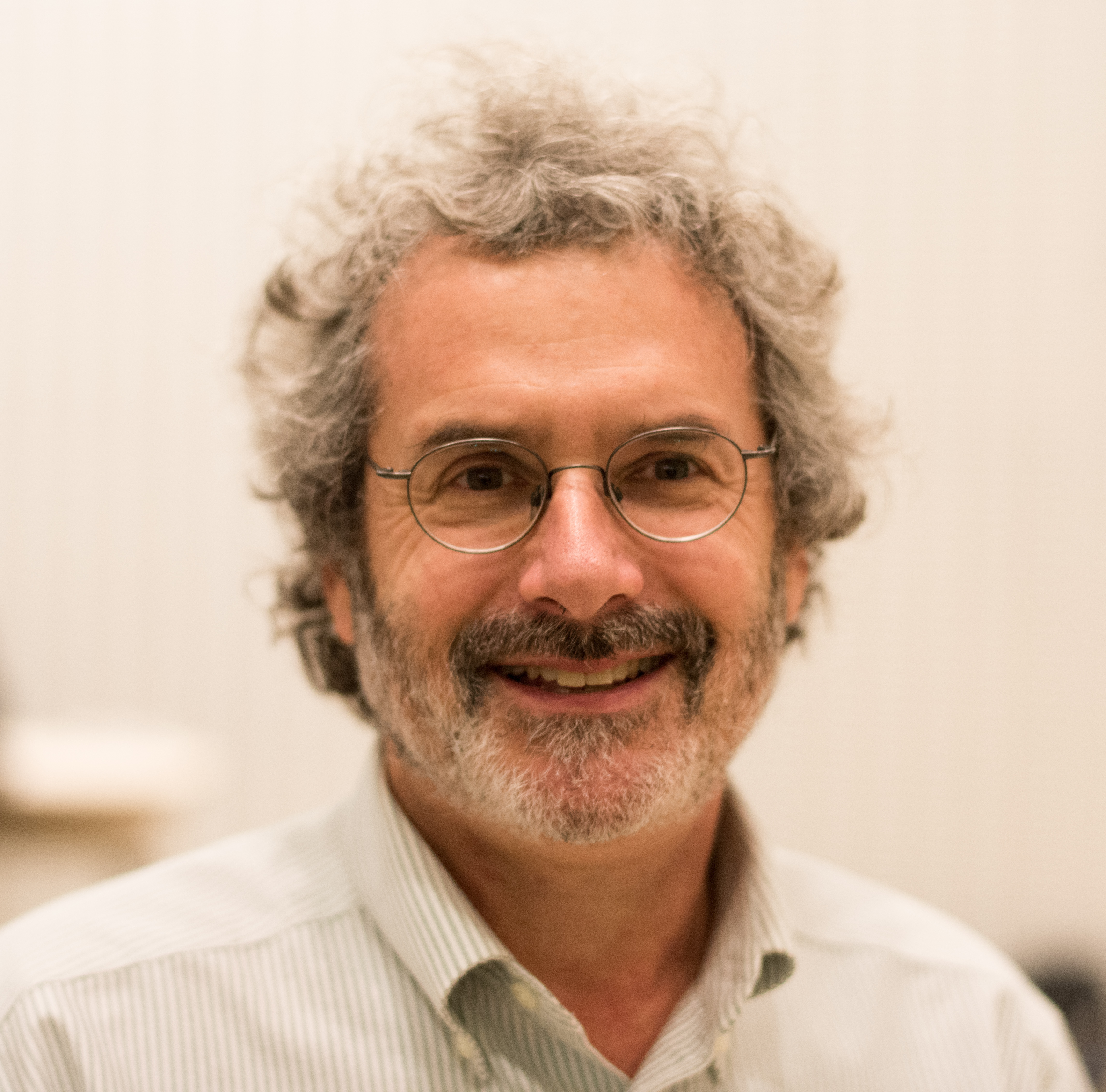 Neil Gershenfeld
Chairman of the Board
Prof. Neil Gershenfeld is the Director of MIT's Center for Bits and Atoms. His unique laboratory is breaking down boundaries between the digital and physical worlds, from creating molecular quantum computers to virtuosic musical instruments. Technology from his lab has been seen and used in settings including New York's Museum of Modern Art and rural Indian villages, the White House and the World Economic Forum, inner-city community centers and automobile safety systems, Las Vegas shows and Sami herds.
He is the author of numerous technical publications, patents, and books including Fab, When Things Start To Think, The Nature of Mathematical Modeling, and The Physics of Information Technology, and has been featured in media such as The New York Times, The Economist, and the McNeil/Lehrer News Hour. He is the originator of the growing global network of field fab labs that provide widespread access to prototype tools for personal fabrication, and directs the Fab Academy, the associated program for distributed research and education in the principles and practices of digital fabrication.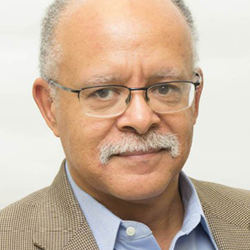 Blair Evans
Board Member
Blair Evans is Founder and Director of Incite Focus, a production and training lab focused on relationships between: Digital Fabrication, Permaculture, Experiential Learning, and Appropriate Technology. Blair is committed to engaging people in understanding their own ability to live a well-lived life. Issues of self-determination, self-sufficiency, and self-sustainability reflect in his work at Incite Focus.
Blair believes in the philosophy, "Work and spend less; create and connect more." Blair promotes a greater sense of individual autonomy by developing community member capacity to make the things that they and their communities need; instead of depending upon external resources. Blair empowers community members to create the conditions of change and to make system-level changes which will prepare individuals to operate within a system of individual and group agency.
Blair's experience includes curriculum development in direct and advisory roles for K-12, college and professional development. Blair worked as a principal agent in designing, starting and training for over half a dozen Fab Labs and with many more collaborations. Since 2012, Blair is an instructor in Fab Academy. He also instructs a registered apprenticeship program based on Digital Fabrication.
His early career evolved from product designer, team leader, and group leader at Hewlett Packard and technology-based SMEs, to technical co-founder and VP of Engineering of MicroTouch Systems from start-up through public offering on NASDAQ. He has early inventions in touchscreen technologies.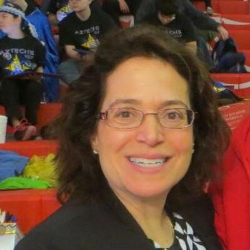 Marie Planchard
Board Member
Marie Planchard is Director of Education & Early Engagement, at SOLIDWORKS, DASSAULT SYSTEMES. She is responsible for global development of content and social outreach for the SOLIDWORKS platform across all levels of learning including educational institutions, Fab Labs, and start-up companies.
Marie is responsible for the SOLIDWORKS Certification Academic program, providing highly qualified graduates to commercial engineering and design companies. She also manages the SOLIDWORKS Entrepreneur Program that helps young start-up companies design innovative products. As creator/author of the STEM Teacher Blog, Marie shares stories about students, teachers, entrepreneurs, and fabbers that design and make great things happen.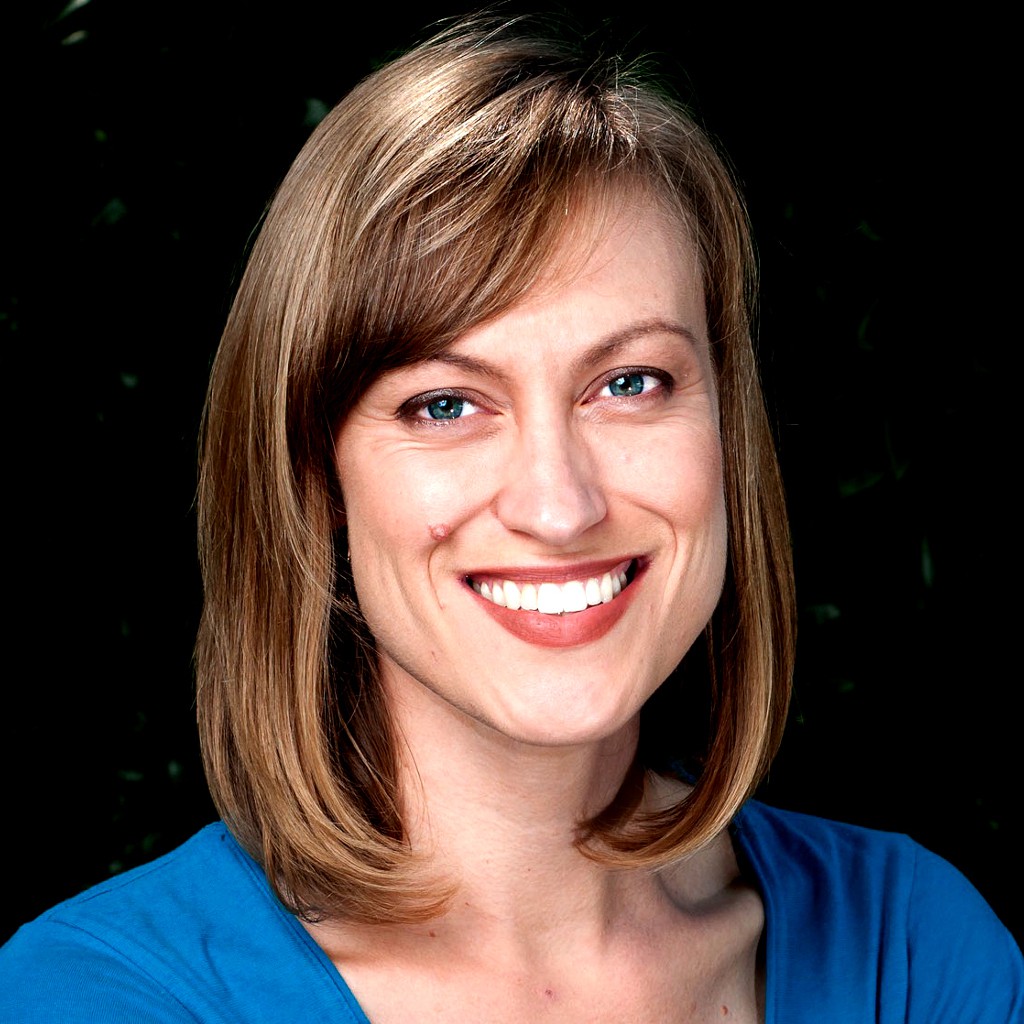 Katie Rast
Board Member
In 2007, Katie co-founded the San Diego Fab Lab. With a commitment to educational access, she built local partnerships and created a community-embedded learning laboratory. As Director, she developed programs, and established a social enterprise to increase sustainability and support for the organization's mission. This effort expanded the Fab Lab's offerings to include a fee-for-service model, and made over 4,000 no-cost educational experiences for K-12 students possible. In addition to college and career preparation, Fab Lab supported the local innovation ecconomy by providing access to tools, teams and training for start-ups and entrepreneurs.
Katie has collaborated to launch local events to spark civic dialogue, including the Urban Prototyping Festival, San Diego Maker Faire, Smart City Hackathon, and the National Day of Civic Hacking. These efforts brought citizens, government, and academic partners together to consider community challenges through prototyping practices that place people at the center of the solution.
As a consultant, Katie has been a Senior Strategist at the University of California San Diego (UCSD) Design Lab, and has supported Fab Foundation, including with the General Electric Brilliant Career Lab pilot program in Boston.
Katie is currently the Director of Community Impact at The San Diego Foundation, working to maximize the impact of philanthropic investments through the development and management of a portfolio of programs that support the San Diego region.
With an ongoing commitment to the extraordinary Fab Lab community, Katie currently volunteers with the Fab Foundation, serving as a Board Member.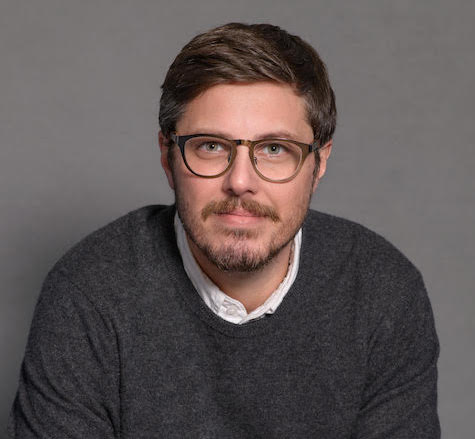 Luciano Betoldi
Vice President and COO
Luciano Betoldi has been involved in the Fab Lab Network since 2009, initially through his work at Fab Lab Barcelona and the Fab Academy program and most recently, by joining the Fab Foundation in 2016 as International Operations Director.
Initially trained as a Product Designer at IED Barcelona and as an Interaction Designer at Elisava Design School, Luciano's early work focused on the intersection of manufacturing and craft and the ongoing dialogue between them. Exploration of this theme inevitably led him discover digital fabrication and to the creation of projects such as the Made@EU platform, a collaborative educational platform focusing on the introduction of digital fabrication tools to craftspeople and artists across Europe and supported by the European Commission.
Since joining the Fab Foundation, Luciano has worked towards democratizing access to digital fabrication tools and education through the development and implementation of programs such as FabAcademy X and facilitating communication between regional networks through the Fab Foundation Forums initiative.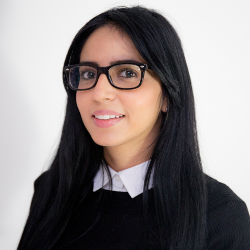 Norella Coronell
Fab Foundation Forum Project Manager, Special Projects Consultant
As a Product Designer from Universidad del Norte, Barranquilla (Colombia) and with a Master's Degree in Project Management from IEP Madrid, Norella's early approach in the Fab Lab World came when she discovered through a tweet what a fab lab was, she became an intern at Fab Lab Barcelona (Spain) in 2012. Later in 2015, she became part of the Fab Lat Network (Latinoamerica), becoming the Regional Coordinator and finally, in 2017 she held the Fab Academy Diploma at Fab Lab Santiago (Chile), where she also co-organize the International Fab Lab Conference FAB13.
Norella joined the Fab Foundation team in 2017 as Special Projects Consultant where she aims to develop new tools and programs on how to work in a collaborative way among the network an facilitate communications between regional networks through the Fab Foundation Forums which she will coordinate based on her skills on Networking Strategies.
She currently lives in Barranquilla, Colombia and teaches the undergraduate course Technological Design on her former University.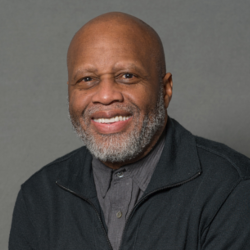 Melvin LaPrade
Consultant, SCOPES-DF
Melvin LaPrade is a consultant with the Fab Foundation for the SCOPES-DF project. Melvin's areas of expertise and research address both traditional issues, such as narrowing racial and gender achievement gaps as well as new challenges, such as the implementation of Common Core State Learning Standards with fidelity. Melvin was the Founding Director of Development for the Benjamin Banneker Academy for Community Development in Central Brooklyn, NY, a college-preparatory community development-themed middle/high school created by the Gates Foundation small school initiative. As Managing Partner of the New York based National Urban Research group, his thought leadership consultant practice works to shape the broader P-16 educational policy landscape by conducting analysis, research and idea generation on approaches objectively demonstrated to reach traditionally underserved neighborhoods, first-generation college students, low-income students and their families. In the fall of 2015, Melvin implemented the Clement School Analytics Leadership Team (C-SALT) model at CMSD Investment School Kenneth W. Clement Boys Leadership Academy (KCBLA). This model resulted in over 94 percent of KCBLA students meeting the 3rd grade Ohio Reading Guarantee promotion benchmark, and 80 percent of 7th grade student's recorded MAP RIT scores above the 50th percentile.
Melvin is a graduate of CMSD schools, East High. He did his undergraduate work at Howard University, Master's at Cleveland State University, and Post-graduate studies, Department of Urban Studies and Planning, Ph.D. Program at M.I.T.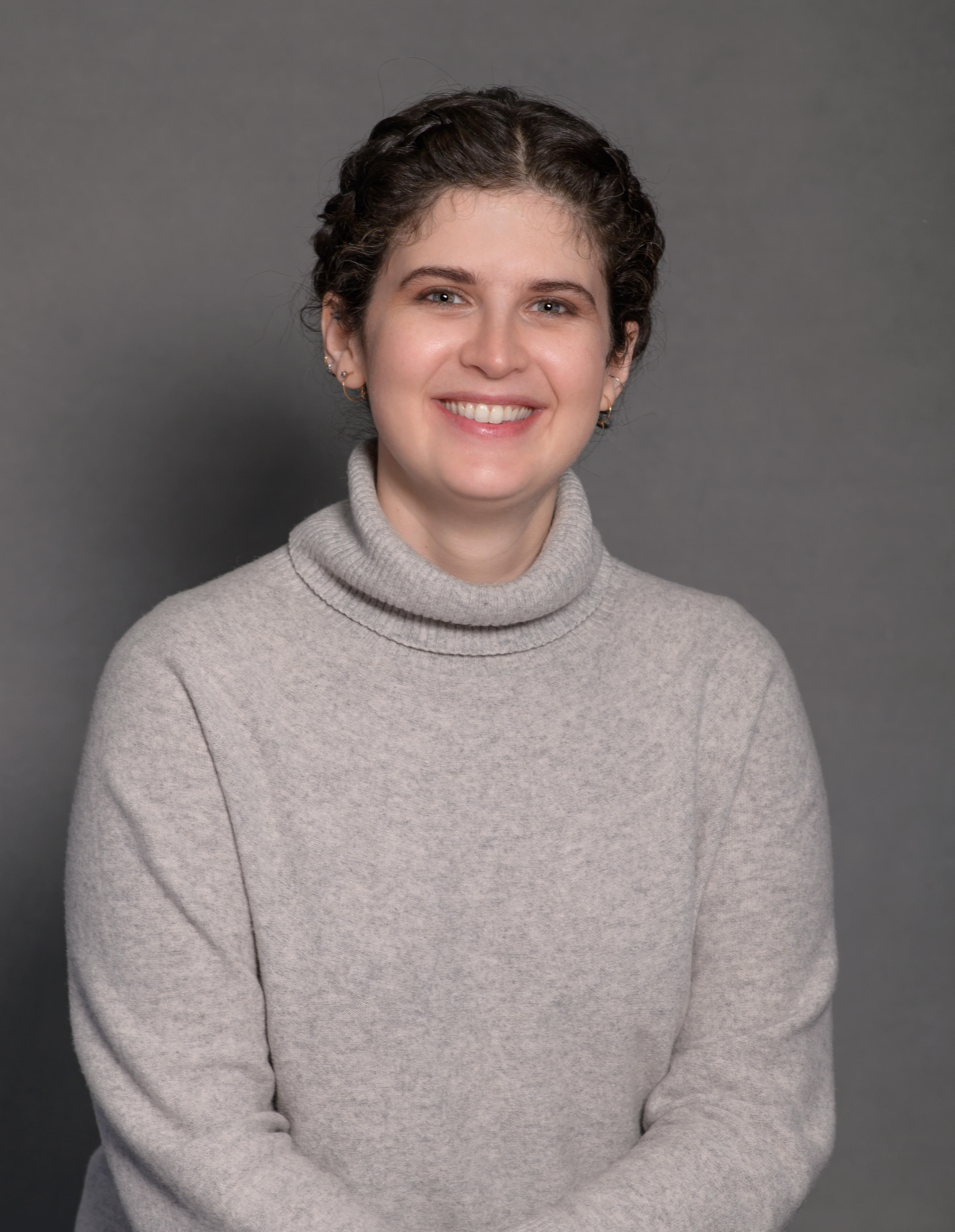 Chelsea Lynn
General Manager
Chelsea has multi-sector experience in operations, project management, and stakeholder engagement. As General Manager, Chelsea oversees the daily operations and administration of the organization, coordinates with program teams, and communicates with labs around the world. She ensures the steady functioning of the foundation across all portfolios and helps design better, more efficient workflows and strategies for the organization.
Prior to joining Fab Foundation, Chelsea was a team manager for the Massachusetts Covid-19 contact tracing program and directed strategic engagement with health departments across the Commonwealth. Earlier in her career, Chelsea was a Procurement Specialist supporting the development of projects at the US Agency for International Development and the U.S. Department of State. She earned her Master's in Women, Peace and Security from the Department of Gender Studies at the London School of Economics.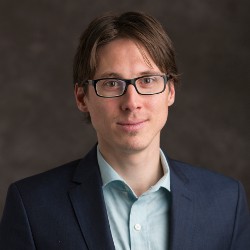 Jean-Michel Molenaar
Sr. Consultant, International Projects
Jean-michel Molenaar works for the Foundation as a Senior Consultant on international projects, deploying labs and offering consulting services for entities outside of the US. He managed the Bio Academy, wrote a book in French on digitally controlled machines and co-created The Resilience Collective, a group working on using digital technology for the most vurnerable populations around the globe.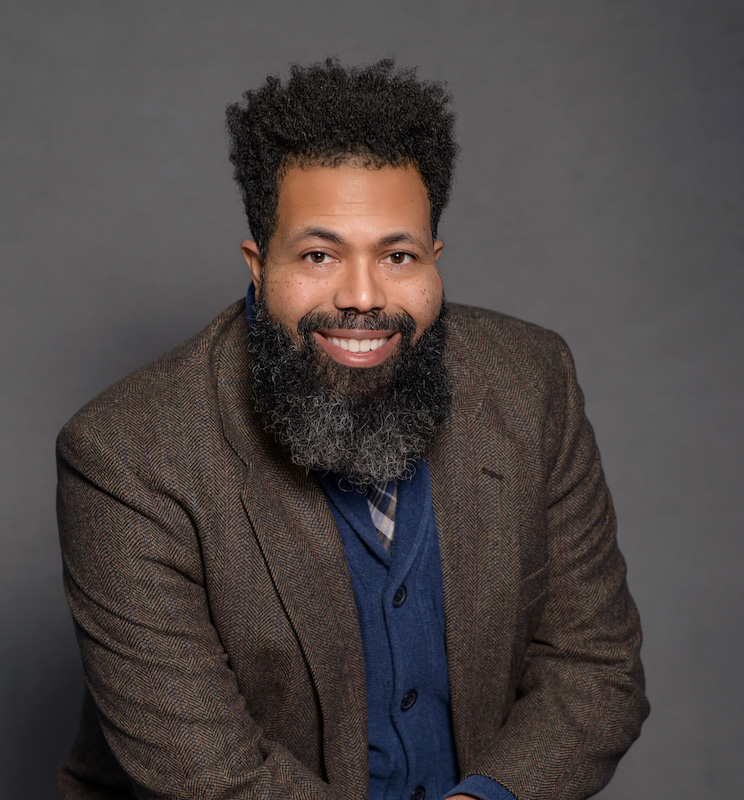 Rodney Williams
Program Manager, Education and Outreach
Rodney manages and implements Fab Foundation's educational outreach projects with public, corporate and private partners across the world.
Prior to joining Fab Foundation, Rodney was the Director of Marketing and Communications with The Ancona School and began his tenure with the school as the Technology Integration Coordinator. Earlier in his career, Rodney was the Technology Specialist with the William K. New Sullivan Elementary School.
Rodney earned his Ed.D. in Educational Psychology and Technology from the Chicago School of Professional Psychology, his Master of Science in Applied Technology from DePaul University, and his undergraduate degree in Youth Development from DePaul University. Rodney resides in Chicago, IL.
Former Fab Foundation Staff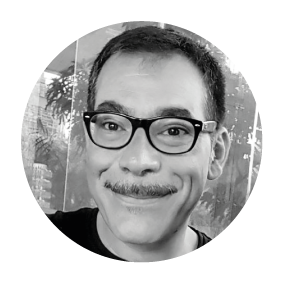 In Memoriam: Fiore Basile
Chief Information Officer
Our colleague, good and dear friend, adventuring spirit, innovator and Bit Ninja Fiore Basile passed away November 2019. Fiore has been and will always be a part of the fab family, a part of all of us. We will miss him, and we carry his spirit and memory with us, always. Should you wish, you can make a contribution toward the Fiore Basile Scholarship Fund at donate.fabevent.org.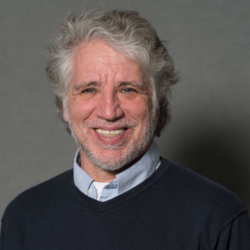 David Cavallo
Learning Architect, SCOPES-DF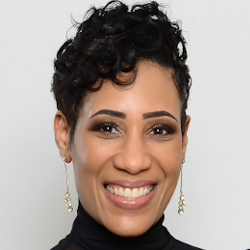 Lydia Ford
Assistant to Chief Implementation Officer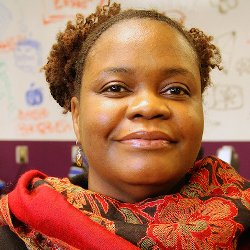 Dr. Nettrice Gaskins
Consultant, SCOPES-DF
Pamela King
General Manager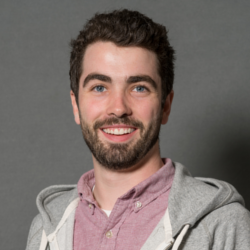 Aidan Mullaney
Fab Foundation Senior Manager of Educational Programs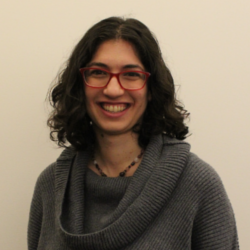 Rebecca Ottinger
General Manager, Programs and Administration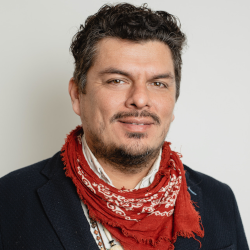 Jean-Luc Pierite
International Procurement and Logistics Manager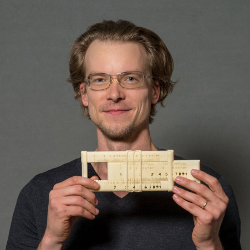 Dr. Dan Smithwick
Master Fabricator, SCOPES-DF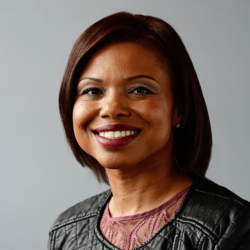 Sonya Pryor-Jones
Vice President, Chief Strategy Officer
Liz Whitewolf
Fab Foundation (K-12) Education Director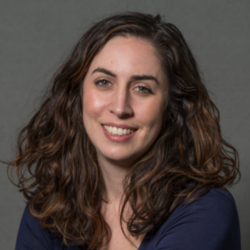 Alethea Campbell
Senior Manager of Relationships, Outreach, and Education Operations
Keep up to date with all the latest news and activities of the global Fab Lab Network and the Fab Foundation. Subscribe to our newsletter below.